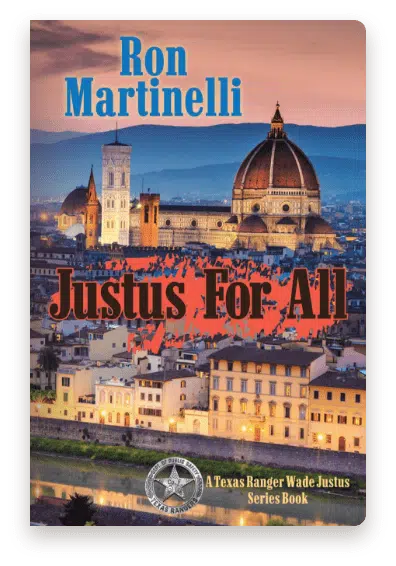 Justus for All
A Texas Ranger Series Book 2
After years of leading a peaceful life on his bucking bull ranch in the Texas Hill Country, retired Texas Ranger Wade Justus embarks on a journey of a lifetime with his son, Special Agent Hunter Justus of the Tennessee Bureau of Investigation. The trip to Florence, Italy is not just an opportunity for Hunter to introduce Wade to the love of his life, Carabinieri Investigatore, Lida Aldobrandini, but also a chance for the duo to unwind and explore the breathtaking landscapes of Tuscany.
However, fate has other plans as the men soon find themselves caught in the crosshairs of an international terrorism conspiracy. As they navigate the treacherous streets of Florence and the picturesque countryside of Tuscany, Wade and Hunter must rely on their training and experience to uncover the truth behind the deadly plot.
Prepare to be swept away on a heart-pounding journey of danger and suspense in the latest addition to the Texas Ranger Wade Justus series – Justus for All.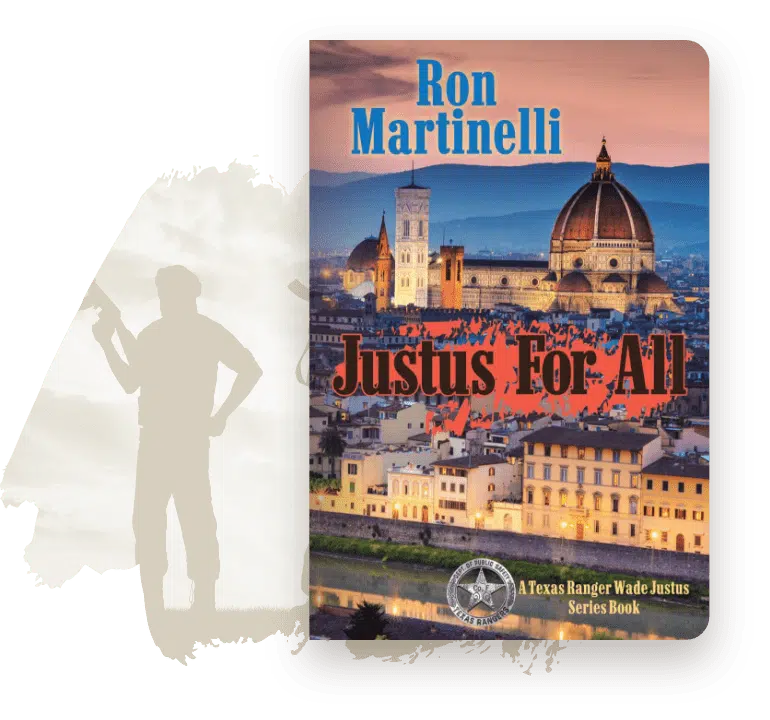 $21.95
buy now
learn more

About Justus for All